At Core Systems we have a strong team of skilled and highly motivated professionals. Each member of our team plays a vital role in achieving our vision of being the world leading provider of offender-facing technology. Click on an image for more details:
Leadership Team
Advisory Team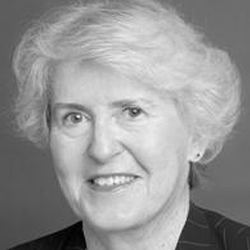 Patricia O'Hagan
CEO
Patricia O'Hagan is the CEO of Core. Patricia brings over 20 years of international technology experience and success to the company. Patricia has led the company through an unprecedented program of development and growth, making Core one of the fastest growing technology companies in Ireland.
Patricia is an international speaker on Corrections Technology and has been invited to present at industry forums including the ACA Congress of Correction (American Correctional Association) the Inter Prison Service Security Group (Her Majesty's Prison Service, UK) and at the UK Home Office. Since 2011 she has served on the Economic Advisory Group (EAG), providing independent advice to the Minister of Enterprise, Trade and Investment. Patricia has also authored numerous publications in the Corrections, Technology and Biometric fields.
Patricia served on the Skills for Security Consultation Group for Biometrics and Human Identity contributing to the development of national occupational standards for the industry. She is active in the local community encouraging greater female entrepreneurship and inspiring girls and women to consider roles in the technology sector.
Patricia has received numerous awards and accolades including:
Everywoman in Technology, Entrepreneur of the Year 2015
Women in Business, Outstanding Businesswoman of the Year 2013
Institute of Directors, Northern Ireland SME Director of the Year 2010
Ernst & Young Ireland Entrepreneur of the Year Finalist 2008
University of Ulster Entrepreneur of the Year 2008
Patricia was awarded an MBE in the Queen's 2013 Royal New Year Honours list for services to the Northern Ireland Economy.
Tommy Maguire
Commercial Director
Tommy is a founding member of Core and the company's Commercial Director. His ability to build and maintain key relationships with customers and partners has helped Core to secure their strong market position. He has an in-depth understanding of our customers' operating environments and works with customer contacts at all levels.
Tommy's natural entrepreneurial flair means he has always been able to recognise opportunity. It was his vision to start Core and his determination and drive ensured the dream became a reality.
A strong customer advocate within Core, Tommy believes every project is an opportunity to exceed the customer's expectations. Leading the company from a commercial standpoint, he ensures that we are committed to meeting our customers' needs and earning their loyalty.
Catherine Colleary FCA CTA
Financial Advisor
Catherine is a Fellow of the Institute of Chartered Accountants and Chartered Tax Advisor. She has been providing financial advice to Core since 2012 supporting the company and shareholders through the continued expansion and reorganisation of the business during this time.
Catherine has extensive financial and tax expertise and through her business CMC Tax Ltd works with a range of businesses in the SME sector.
Diana Atchison
Customer Excellence Manager
Diana has over 12 years' experience working within the Corrections industry. Having previously led the Business Development team, Diana transitioned within Core Systems to focus on delivering customer excellence. Diana serves as the customer advocate within the company by championing customer needs to improve their experience at every stage of their journey in partnering with Core Systems.
Diana is experienced in working closely with varied stakeholders of our business including prison staff, prisoners, friends and family of prisoners and key partners. She has project managed high-profile installations of Offender Digital Services solutions in multiple locations around the world.
Diana is an experienced public speaker. She has presented at the Technology in Corrections Conferences (2015 and 2017) and at the International Corrections and Probation conferences (2016, 2017 and 2019) on the topics of Offender technology, communications, project implementation and change management.
Roisin Gilmartin
Product Delivery Manager
Roisin has over 10 years' experience working in an IT environment, liaising with Software Development, Business Development, Product and Support Teams to deliver software solutions to private and public sector organisations.
Roisin is responsible for planning workflow and managing the resource around the delivery of software solutions to the clients. Her understanding of Core Systems' software and market needs allows Core Systems to efficiently develop software that helps our customers to achieve their objectives.
Roisin has implemented agile working processes which involves close collaboration with our customers at every stage of development to ensure we are meeting their needs effectively. Roisin encourages collaborative working throughout the company and also supervises relationship management with key customers.
John McCaffrey
Software Development Manager
John has 20 years' experience working in the software development environment.  At Core Systems, John leads the Software Development Team, assigning tasks and managing workflow. His expertise includes software design, software development, team management, project management and relationship building.
John has led the changes in the architecture of Core Systems software and changes in the approach of development to implement agile processes.
John understands the challenges of public sector thanks to his long experience working in civil service on large-scale IT projects.
John strives to maintain the highest customer satisfaction, which is allowing him to successfully plan and deliver workshops to Core Systems customers. John's role includes capturing and analysing customer requirements, as well as responding to customer queries regarding software design.
Sinead Dillon
Head of Justice
Sinead is Head of Justice at Core Systems where she leads sales, customer engagements and is responsible for partnership relationships within the Justice sector. In this role she identifies new opportunities and challenges in the correction sector for Core Systems to develop solutions. She has a flare for understanding customer challenges and how technology can support and address these challenges.
Sinead is experienced in dealing with a variety of stakeholders from the public and private sector and builds trusted Business to Business (B2B) relationships demonstrating Innovation, supporting customers on their digital journey, introducing new technology to help their business and organisation.
Sinead has over 20 years' experience working for organisations across the public and private sectors as a qualified chartered management accountant and IT professional. She has extensive experience in the IT sector guiding delivery teams as well as customers through large implementations, delivered on time and in budget requiring changes in business processes internally and externally and establishing long and successful customer relationships.
Tim Purcell
Head of Australasia
Sir Tim Purcell is Core Systems' Head of Australasia and has over 30 years international corporate experience in business management, software development, security systems and operational solutions consulting and implementation. In recent years has been working to deliver prisoner and operational solutions in Australia's largest prisons.
With a focus on outcomes for all stakeholders but particularly to achieve outcomes for prisoners during their incarceration and their return to the community to assist in reducing recidivism. This is what drives Tim and why he joined Core Systems. His experience in building prisons and working with the prison operators gives a unique set of skills which gives a unique perspective in achieving real outcomes.
Over the years in his different roles Tim has:
- Presented at numerous industry conferences around the world
- Is a member of professional organisations in the Justice space
- Holds high level security clearance
- Was a Director of the European Australian Business Council
- Held positions on Technical Standards bodies

In 2008 Tim was honoured as a Knight First Class of the Order of the White Rose of Finland for bilateral innovation work between Finland and Australia for businesses, universities, and government when he held the position as Chairman of the Finland Australia Chamber of Commerce.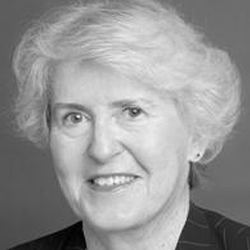 Kathleen Hagan
Non-Exec Director
Kathleen is Founder and President of Hagan & Company, an international marketing and management consulting firm. She has 30 years of leadership experience in international business, strategic business development, marketing, technology commercialization, entrepreneurship, government relations and higher education.
Kathleen has held a number of senior executive positions including Executive Vice President at the Entrepreneurial Resources Group and Director of the Northern Ireland Technology and Development Centre. Kathleen holds an MBA cum laude from Boston University and a BA from Trinity College, Washington, D.C
Thomas Franklin
Legal Consultant
Thomas Franklin is a partner in Kilpatrick Townsend and Stockton's Denver office. He specializes in strong patent prosecution, brand advice, licensing and strategic counseling for high tech and software companies. Tom uses creative IP procurement strategies with a laser focus on his client's business goals--using IP protection to assist emerging enterprises as they vie to dominate. This includes fast-track patent examination around the world with an emphasis on in-person interviewing at the US patent office.
Tom is a member of the Colorado and American Bar Associations, Advisory Board of San Diego State University's College of Engineering, Advisory Board of the DaVinci Institute think tank, and Advisory Board for the Zahn Center incubator. He received his J.D. from University of San Diego in 1997 and a B.S. in Electrical and Computer Engineering from San Diego State University in 1990, summa cum laude, with eight years of industry experience in-between as a Senior Engineer at Lockheed Martin. He is admitted to the State Bar of Colorado and practice as a patent attorney with U.S. Patent and Trademark Office.